The Seeds Digital Currency
What is Seeds?
what is seeds
A payment platform and financial ecosystem to empower humanity and heal our planet.
Regenerate Money
LocalScale deeply integrates Seeds as its value exchange system.
Seeds are the unit of currency for the SEEDS platform, designed for your everyday use; whilst also being a revolutionary new way to distribute value to initiatives that deliver favourable outcomes for environmental & societal regeneration. So, Seeds is the currency with a conscience! You can easily convert traditional money into Seeds, use them for day-to-day transactions, online or peer-to-peer and convert them back to your local currency any time. Seeds are programmed to be intrinsically stable. More stable in fact than government-issued currencies which consistently lose value and most, highly volatile cryptocurrencies.
How? Well, as the SEEDS economy grows, rather than rising demand causing the price of each Seed to increase, transparent protocols maintain a stable value by growing new Seeds - just like central banks create more money today. New Seeds (this extra value from growth) then flow to all people, communities and organisations of the SEEDS ecosystem, based on a variety of contributions (not just wealth!). Not only that, but these protocols, distributions and initiatives are governed and evolved directly by the citizens of SEEDS.
BUY SOME SEEDS
Organisations already pledged to using Seeds
Getting Started with Seeds
How we work
Here are the steps to start using Seeds within the LocalScale ecosystem.
1
Install the app
The SEEDS Passport app is your point of access into the SEEDS financial ecosystem. The app enables you to access your digital Seeds wallet, send and receive Seeds. Use the relevant link below to install the app.
2
Request an invitation
To access many of the Passport's features, you'll need to receive an invitation. This ensures that the people joining SEEDS are real people, not bots! Create a LocalScale account and you will be prompted to request an invitation to Seeds
3
Create a SEEDS (blockchain) account
Once an invitation has been sent, when you open your Passport app you will have a chance to set up your account and create your profile.
4
Start exchanging value
Once signed up, your Seeds account will be automatically connected to LocalScale, allowing to start exchanging value with people and organisations.

SEEDS: A Regenerative Financial Systemm
SEEDS is designed for the sole purpose of creating a Regenerative Civilization. This happens through financing, rewarding and incentivizing regeneration.
Watch the Seeds presentation video
Practical Examples
the crew
Some of the things you can do with Seeds on LocalScale.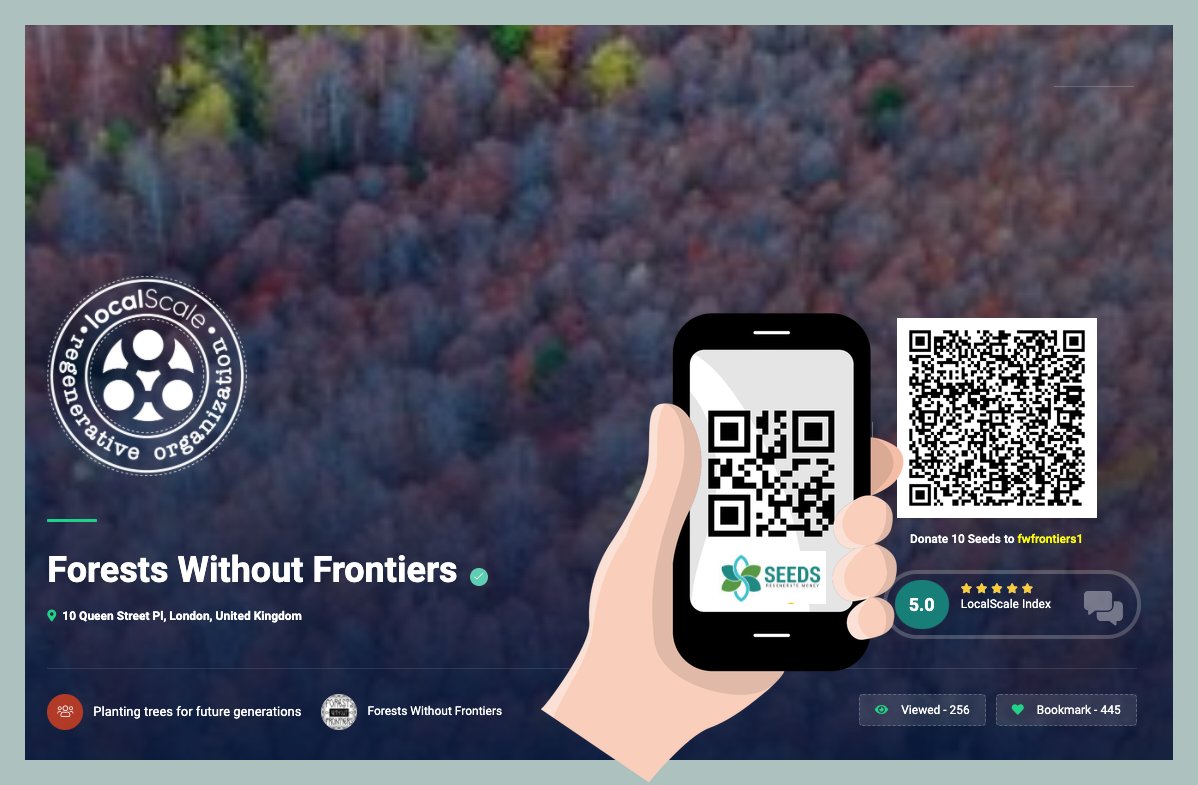 NGO
Forests Without Frontiers collects donation on LocalScale via Seeds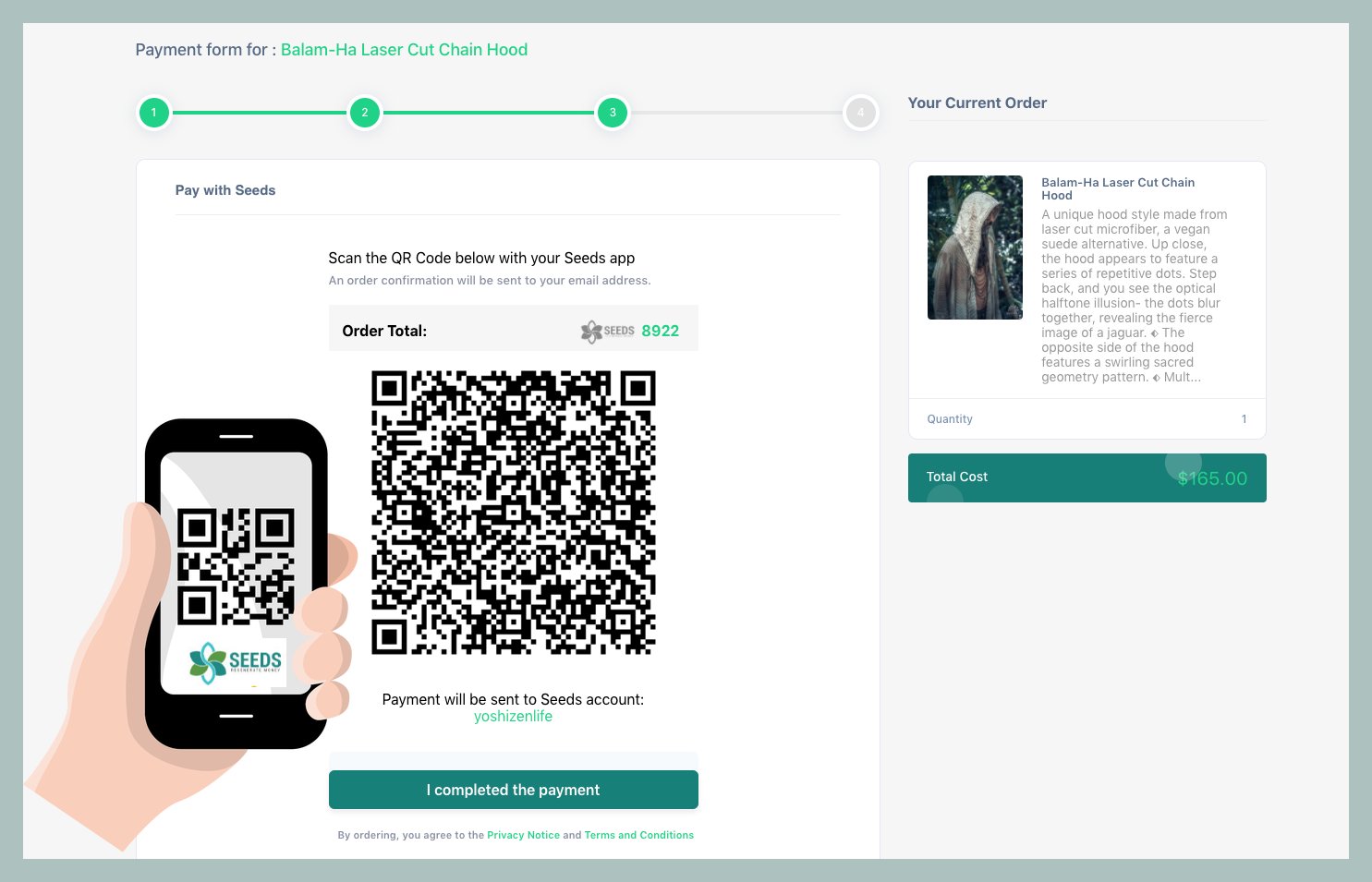 Transformative Couture
Yoshizen Couture sells innovative fashion items on LocalScale that can be bought with Seeds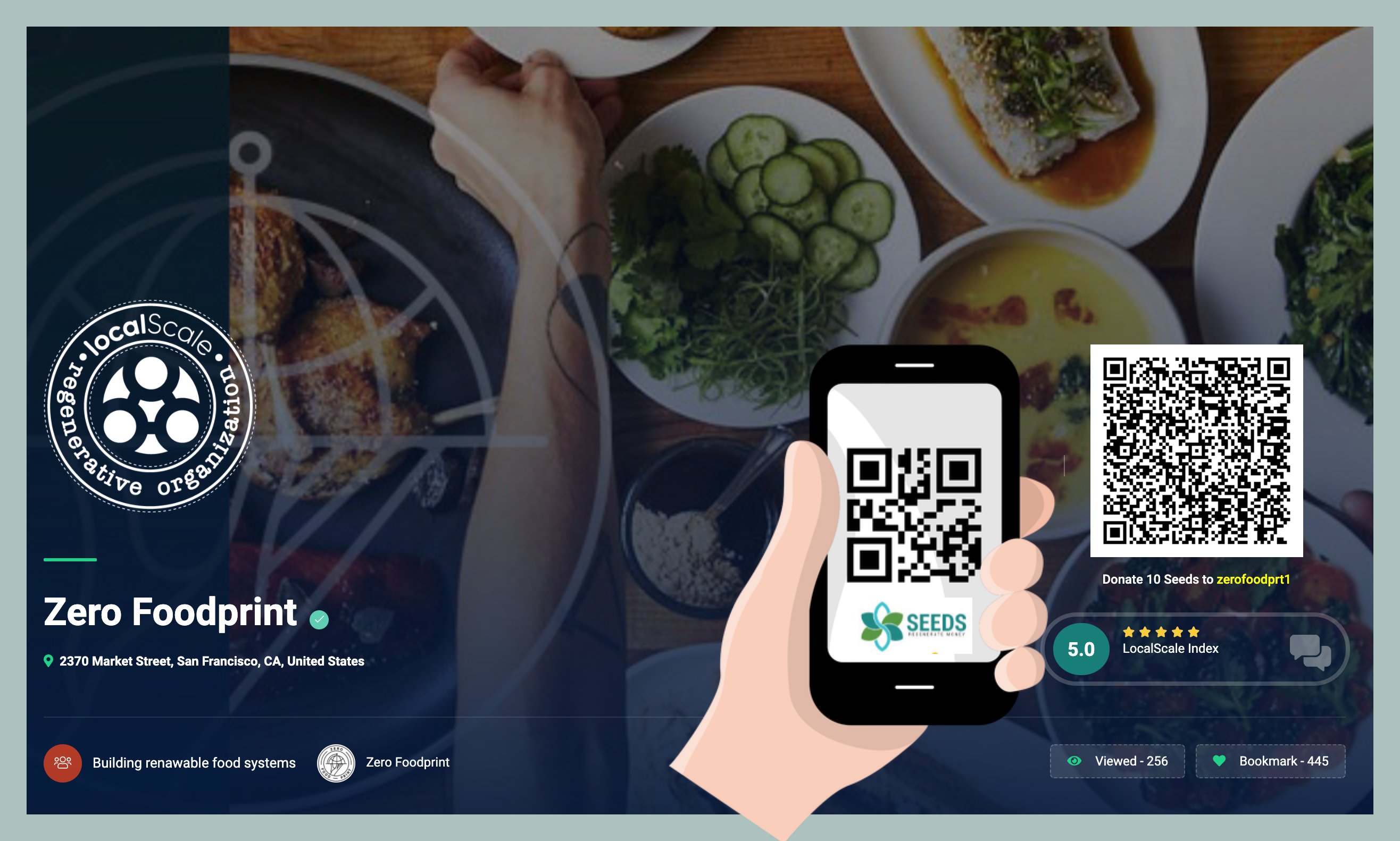 NGO
ZeroFoodPrint got a Seed grant through LocalScale that they use to reward farmers participanting in their program
Buying some Seeds
Seeds is the currency used within the regenerative SEEDS financial ecosystem. Buying Seeds takes just a few simple steps.
Local Bonus
Buy local and get Seeds as a bonus.
Simple to Exchange
Convert Seeds to other crypto-currencies or to regular currency
Secured on Mobile Wallet
The Seeds Mobile Passport is highly secured and reliable
Partners and Users
Seeds at Scale
Some of Seeds partners and users sharing their experience about their regenerative journey.
"A hopeful look into a way to change the future! Such brilliant ideas coming together and an exciting to be a piece of the puzzle towards regeneratation!. "
Via Google Play Store
Cece
Ubud
"With this app, one can co-create climate smart solutions and participate in a democratic community aiming for human progress and regenerative planet."
Via Google Play Store
Vladan Lausevic
Serbia
"The financial tools that can help us build a Regenerative Civilization!"
Via Google Play Store
Randall
United States